What Did You Learn Today?
We want to know how effective our library instruction is. Please click on the link below and answer the questions. It should not take longer than a few minutes.
Welcome to the English 3 Library Guide
This guide was created specifically for your course to help you conduct research for your assignments. Click on the tabs above to Find Books, Find Articles, and locate other helpful information.
To Google or Not to Google?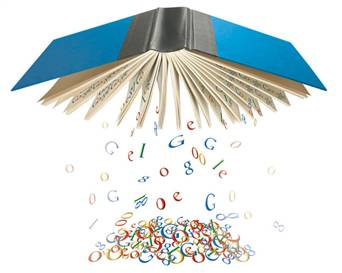 Google is one way to identify and locate materials relevant to your topic. You must critically evaluate the content you find on the Internet to determine whether it is a worthy source. Beware of articles from content farms, like this one on puppy food. Google is useful for finding news articles, websites, blogs, trade association and government publications, and other materials freely available on the Web.
What Google will NOT give you, in most cases, is access to full-text articles in scholarly, peer-reviewed journals. The UCLA Library subscribes to numerous electronic databases that provide you with access to these articles for your academic research.
You need to enter the databases from the UCLA Library's website in order to download the articles for free. Don't ever pay for an article online!Contact us and we will assist you in finding it.
Most of the links on these pages go to subscription sources which are accessible from any computer on campus. UCLA students, faculty, and staff can access these sites from off-campus using either the Proxy Server (a simple setting in your browser) or the VPN Client (a program you install on your computer).
Danielle Salomon
Contact Info
daniellesalomon@library.ucla.edu
310-826-4564
220 Powell Library Building
UCLA
Send Email
Doug Worsham